PHP Scripts
Royalty Free Photographs for
Websites and Printing
You are looking for photographs to illustrate your publications?
Our new project » Green Polar Bear offers a growing number of » "Royalty Free Photographs" that can be used in digital area (websites, presentations) and for printing (magazines, brochures, flyers).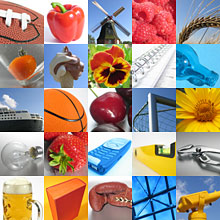 Your benefit: You can use the pictures as often you want in commercial projects. And that for reasonable prices per photo.
Skrypt daje Ci możliwość przeprowadzania głosowań oraz zamieszczania sond w Twoim serwisie. Wszystko, co internetowy wyborca musi zrobić to wybranie jednej z opcji oraz kliknięcie na przycisk "Zagłosuj". Dostępne opcje wyświetlane są jako pola wyboru typu radio (tekstowe bądź obrazkowe) lub rozwijane menu kontekstowe, a wyniki prezentowane są w postaci wykresów graficznych.
» Details